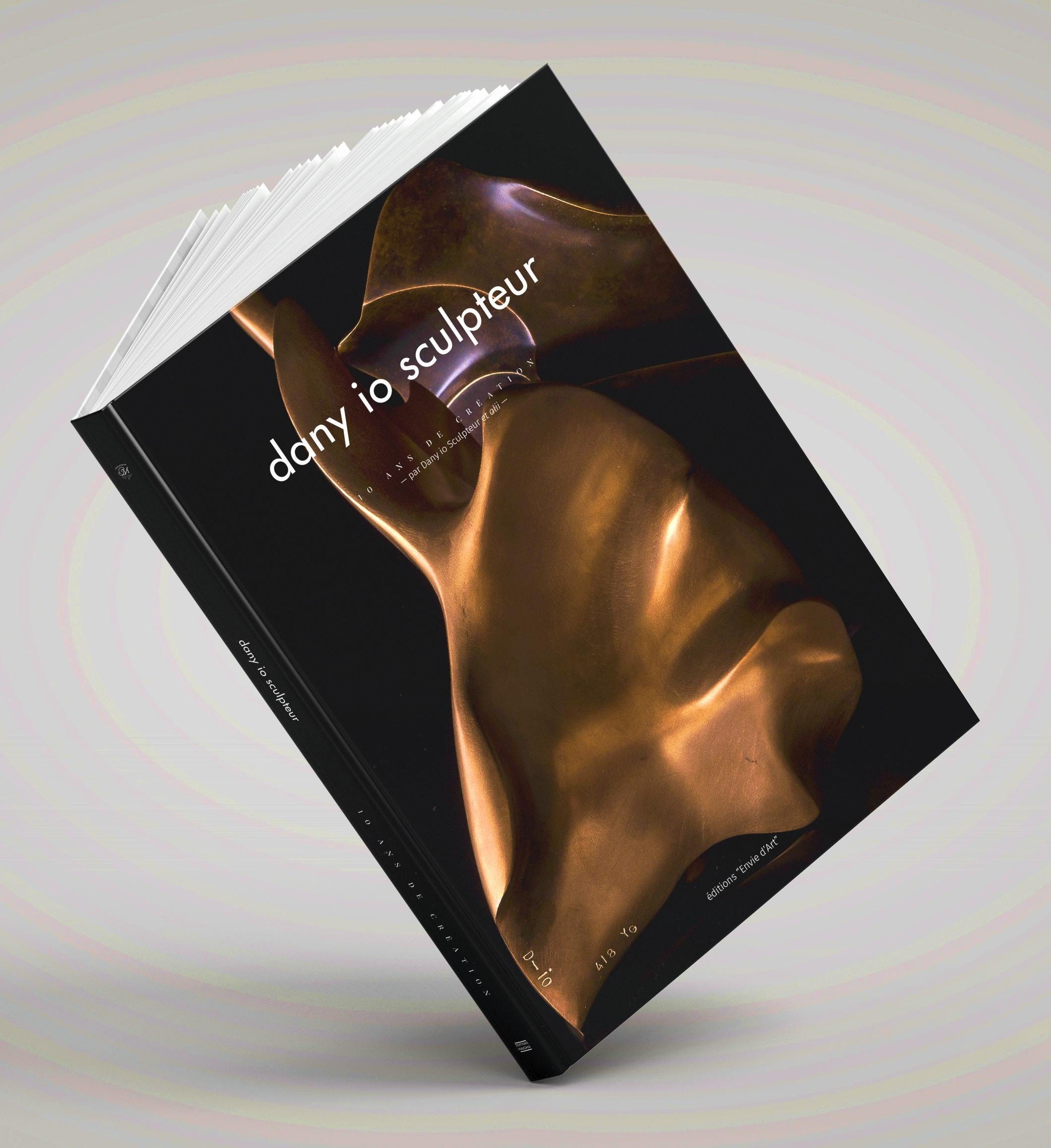 Who I am
The book pictured above tells you everything
This book "10 years of creation" is published by "Art Actuel Haigha".
It includes my inspirations, my artistic universe, my training as an artist and a sculptor... pictures and poems! It was written with support from poets, art critics and art lovers including
Graham Montgomery
(Royal School Armagh)

112 page book 24x32 cm

Price of the book + postage
32£
Art Design Decoration


MARBLES & BRONZES
dany io sculpteur
Choose a work of art, sculpture or design.
Each piece is unique and is signed personally.

Would you prefer a piece specially created for you?
Let me know and I'll make it happen.
Elan Vital, hommage à Bergson
Sans Dessus Dessous, bronze poli miroir
Fleur de Roche ou Transmutation (sold)
Table de salon "Isa CORBIERES"
Kore Cosmou, l'Ame du Monde
Bout de Canapé PORTORO (sold)
Richesse Intérieure ou Eclosion
Ebouriffé, le corbeau à mystères (sold)
Animal étrange, illusion d'optique
Ambiguité, Androgyne ou Transgenre ?
Cronos, Saturne ... Une Vie sur le fil de la faux (sold)
Nuée d'Orage, éclairage d'ambiance Leds incrustés
Vos paramètres de cookies actuels empêchent l'affichage de contenu émanant de Youtube. Cliquez sur "Accepter et afficher le contenu" pour afficher ce contenu et accepter la politique d'utilisation des cookies de Youtube. Consultez la Politique de confidentialité de Youtube pour plus d'informations. Vous pouvez retirer votre consentement à tout moment dans vos paramètres des cookies.
Accepter et afficher le contenu
For tips to beautify your home, help in choosing a gift or for a personalised work, contact me here www.danyiosculpteur.com
To get to know me, to see us?
Write me !